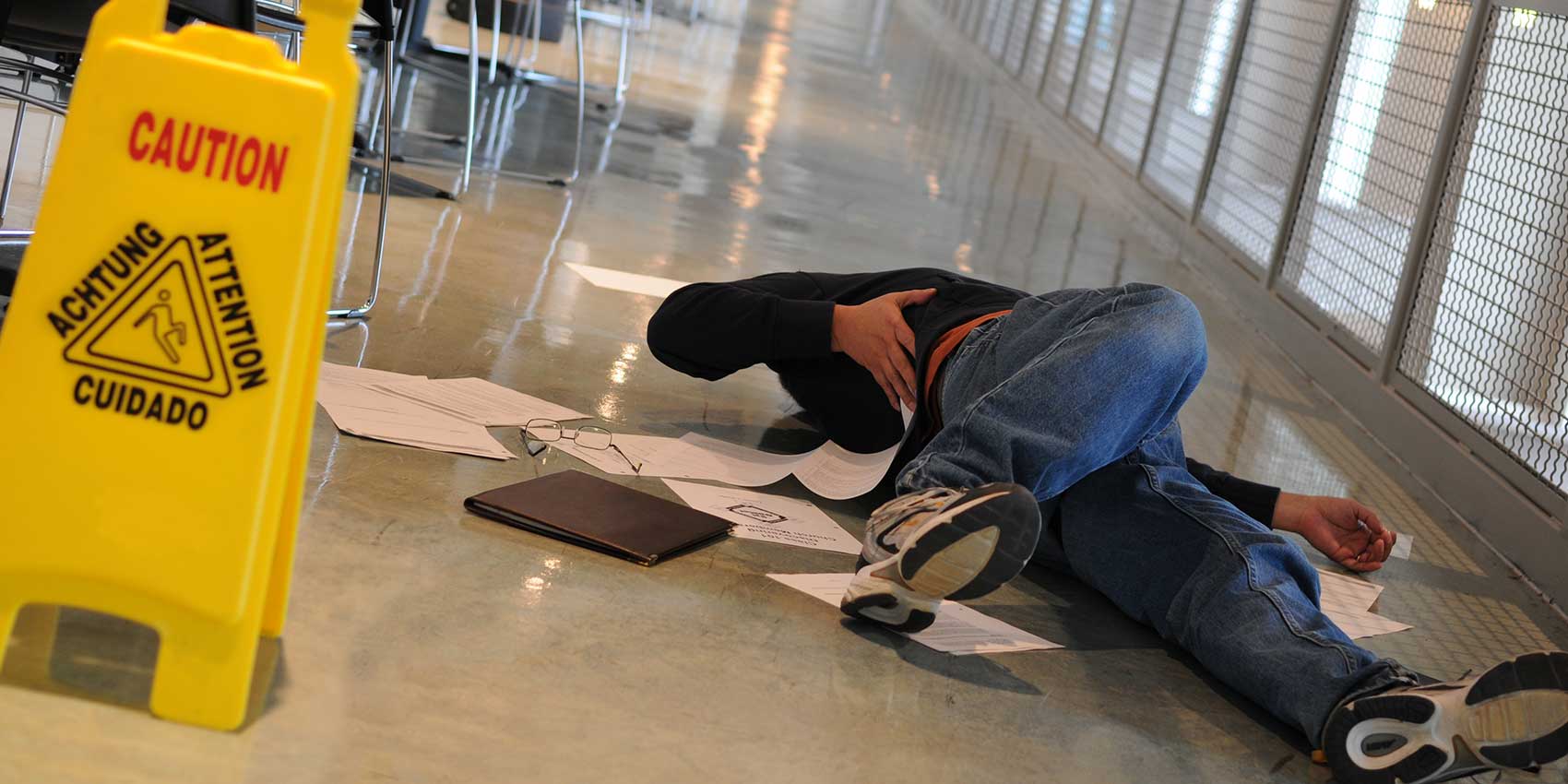 Slip and Fall Injuries
Berriz Law Group will help you get the compensation you deserve due to being injured in a slip and fall accident due to the negligence of another person not taking proper care of their property or not keeping a property up to code.
A slip and fall injury which is also known as a trip and fall, is a premises liability legal claim and a type of personal injury case based upon a person slipping (or tripping) on the premises of another person and, as a result, suffering injury. A person injured by falling may be entitled to monetary compensation for the injury from the owner or person in possession of the premises where the injury occurred.
Liability for slip and fall injuries may arise based upon a person's ownership of the premises where the injury occurred, their control of the premises, or both. For example, a store may be liable for a slip-and-fall injury that occurs inside of its premises, even though it rents those premises, because it has exclusive control of the interior of the rented property. The owner of the premises (the store's landlord) may have sole or shared liability for an injury that occurs outside of the store's exclusive premises, such as the injury from a fall on the sidewalk or in the parking lot of a shopping mall.
Berriz Law Group has a slip and fall attorney on staff that will help you get the compensation you deserve. You pay no fees unless we win the case. If it were up to us, the insurance company would be treating you fairly and providing you with the compensation you deserve after suffering injuries due to negligence. As you know by now, insurance companies are in no mood to do the right thing. To get the compensation you and your family need, it is in your best interest to have an experienced slip and fall attorney represent you. We handle cases in the San Fernando Valley, Ventura, the Central Coast, Glendale, Los Angeles and all of California.
We offer attentive representation from experienced attorneys who are available 24 hours a day, seven days a week. You can rely on us for prompt communication and thorough explanation of your rights, and updates on how we are working to obtain the compensation you need for medical expenses, pain and suffering, lost wages and other damages.
Our view is that cost should not prevent you from getting the top-notch services you need. We offer representation on a contingency basis, meaning we do not collect any fees until we obtain a settlement or verdict for you. We also work with a network of doctors to make sure that our clients receive medical care whether or not they have health insurance.
Slip and Fall Attorney
We stand ready to hold the insurance company accountable and get you the help you need. Contact us today for a free initial consultation with a Ventura County car accident lawyer. We represent clients in all Southern California communities, the Central Coast, Thousand Oaks,the San Fernando Valley and all over California.