Alfonso & Berriz, APC Results
When an accident happens, the first flood of emotions usually includes some form of gratitude that things weren't worse. After the dust settles and the adrenaline dissipates, however, the injuries and damages all start to quickly add up and take a toll. Medical bills, lost earnings, deductibles, and lost time from family and work mount to add stress and inconvenience to an already hectic life. These losses are the basis of an insurance claim, whether it is property damage or bodily injury claim.
Attorneys at Alfonso & Berriz, APC work aggressively to get our clients legal reimbursement for every item lost: money for past and future medical bills, past and future lost earnings, loss of earning capacity, reimbursement for rental of a similar car or money for loss of use of the car even if a car is not actually rented.
Our lawyers are successful in representing victims of all types of accidents because we know what it takes to build a strong case. We utilize experts and professionals to determine liability and damages to help you receive fair compensation for your injuries. Our case results show that we are committed to our clients, and we always strive to find the best possible resolution based on our clients' needs.
The Insurance Company And Your Claim
Insurance companies (Farmers, Mercury, GEICO, Allstate, State Farm, AIG, AAA and many more) are all in business to make massive profits. They are able to earn more money by delaying, denying or reducing their offers on claims. Simply stated, an insurance company will go to great lengths to avoid paying claims to third-party claimants and policyholders.
The formula for the insurance company is really quite simple: Collect millions of dollars of premiums, but pay out as little as possible to persons who bring claims following an accident. Insurance companies are experts at delaying and denying claims in order to increase their profitability.
Routine tactics employed by insurance companies include failing to return phone calls, delaying vehicle inspections, reimbursing unrealistically low sums for car rental, low-balling property damage and bodily injury claims, refusing to reimburse for lost earnings or medical bills, car rental, and the list goes on.
One of their most used techniques is to require you to spend hours, weeks, months and even years collecting and supplying "records" for the insurance company. Here, with the passage of time, the insurance company hopes you give up and forget about the claim. At a minimum, even if you do not give up, the company will earn a high profitable return by holding on to your money as long as they can.
Since we cannot turn back the clock to before an accident or injury, our clients can recover money for past and future physical pain, mental suffering, loss of enjoyment of life, disfigurement, physical impairment, inconvenience, grief, anxiety, humiliation and emotional distress on top of recovering for all past and future medical expenses, loss or earnings and other out of pocket losses.
We represent clients in Thousand Oaks, Ventura, the San Fernando Valley, the central coast, and virtually throughout the state of California. The personal injury claims process is complex in California. We are here to help. We are here to guide you. We offer free consultations. Call us at (818) 889-1577, (805) 850-0229 or fill out our contact form to get in touch with our firm.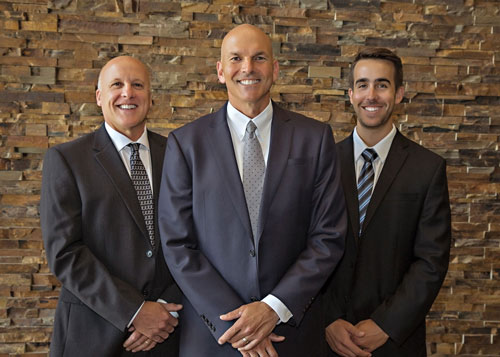 Getting You The Compensation You Need After You've Been Hurt
When the firm takes on a case, they do everything in their power to secure the maximum compensation possible.
If you have been injured on someone's property, you may be able to recover compensation in a premises liability suit.
When an individual purchases a product, there is an assumption that the product has been manufactured using good materials.
Abuse and neglect are difficult to spot, especially since families are not at the nursing home 24 hours a day.
Construction accidents are some of the most unfortunate and common workplace accidents that occur.
Your lack of health insurance should not prevent you from receiving the top-notch treatment.
Contact Our Firm
We stand ready to hold the insurance company accountable and get you the help you need. Contact us today for a free consultation.
Alfonso & Berriz, APC
30300 Agoura Road, Suite 150
Agoura Hills, CA 91301
Telephone
(818) 889-1577
(805) 850-0229
Fax
(818) 889-8260
Text
(805) 368-1687