Protecting Your Rights After A Motor Vehicle Accident
In Southern California our highways are busy. A look through the windshield will show parents driving their kids to school, motorcyclists enjoying the weather, commercial vehicles transporting goods and everything in between. The results can be tragic when these vehicles are operated or maintained negligently.
You need skilled accident attorneys looking out for your interests if you or a loved one has been injured in an accident. We offer an attentive brand of personal service to injury victims and their families at Berriz Law Group.
Do you know what to do after an accident? We know what steps to take after getting into a crash and can help you every step of the way.
Your Right To Pursue Justice
We have the resources to pursue justice on your behalf. Our lawyers are dedicated to helping you through the legal process. We work hard to find a favorable outcome when seeking compensation to help pay for your medical care, lost wages, and pain and suffering.
Filing a lawsuit after an accident is a difficult decision. However, it is likely the only way you will be able to get the insurance company to come to the table and treat you fairly. We are strong advocates for the victims of negligence, and we will not be satisfied until we achieve a settlement or verdict that provides for your long-term needs.
Representing Victims Of All Types Of Accidents
We handle all types of motor vehicle accidents, including:
We thoroughly investigate motor vehicle accidents to identify all negligent parties so that we can pursue all available compensation. Negligent parties may include the designers and manufacturers of defective auto parts. In cases involving a hit-and-run or a driver lacking insurance, we will pursue all available uninsured/underinsured motorists coverage in order to get you the compensation you deserve.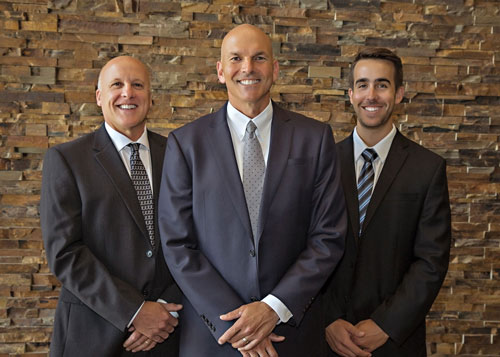 Here To Help You. Contact Us.
If you have been injured by a third party in a car accident, it is in your best interests to speak with a lawyer from the Berriz Law Group today. There is no risk to meet with us – we only get paid if we win your claim.
Getting You The Compensation You Need After You've Been Hurt
When the firm takes on a case, they do everything in their power to secure the maximum compensation possible.
If you have been injured on someone's property, you may be able to recover compensation in a premises liability suit.
When an individual purchases a product, there is an assumption that the product has been manufactured using good materials.
Abuse and neglect are difficult to spot, especially since families are not at the nursing home 24 hours a day.
Construction accidents are some of the most unfortunate and common workplace accidents that occur.
Your lack of health insurance should not prevent you from receiving the top-notch treatment.
We stand ready to hold the insurance company accountable and get you the help you need. Contact us today for a free initial consultation with our lawyers.